Text messages, tracking, social media anywhere in the world.



Keep record of incoming radio calls - AlaskaNet subscribers




Point-to-point and wide-area dispatch communication for fleets and vehicles.




Satellite services & products via G2 MSAT system.




Fleet Broadband provides a range of voice and data solutions.




Mobile satellite with voice and data covering all the planet.




World standard for satellite email and messaging.




Analog, digital, DSP, and RF product design and development.


Mechanical tracking antenna systems of outstanding quality.

Mobile Web App for phones and pads -- puts the info you use most on your mobile screen.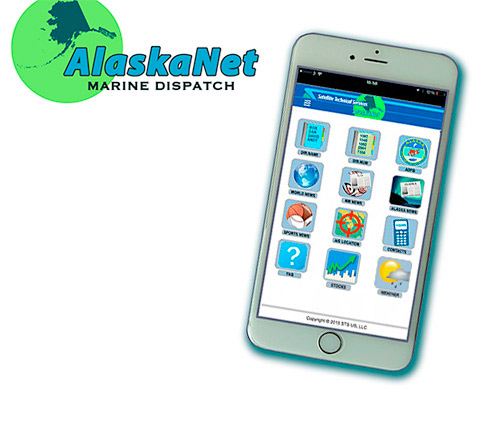 AVAILABLE FREE OF CHARGE EXCLUSIVELY FOR ALASKANET SYSTEM SUBSCRIBERS.
AlaskaNet Dispatch Directory - List by name or number - continuously updated
AIS Locations - all within 10 miles of your phone
Alaska Dept of Fish & Game - Notices, Request, News - continuously updated
News Feeds - World News, NW News, Alaska News, Sports - continuously updated
Personal Contact List - Within easy reach
Weather, Bulletin Board, Tides and more
AlaskaNet Subscribers - Request WebApp Connect Instructions:
GET INSTRUCTIONS